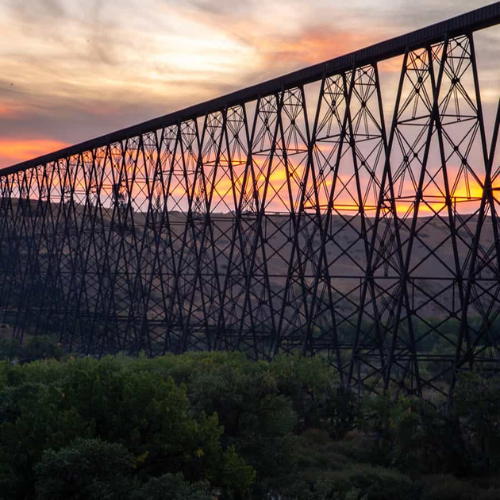 About Riverstone
Riverstone is a picturesque neighborhood located in the southern part of Lethbridge, Alberta, Canada. It is a relatively new community that was developed in the early 2000s and has since become one of the most sought-after residential areas in the city. The neighborhood is bounded by the scenic Oldman River on the west and Highway 4 on the east. It is situated close to several parks, recreational facilities, shopping centers, and restaurants, making it an ideal location for families and individuals looking for a convenient and comfortable lifestyle. Homes in Riverstone are mainly modern and contemporary in design, with a mix of single-family detached homes, townhouses, and condominiums. The neighborhood features wide, tree-lined streets, landscaped yards, and walking paths that provide residents with easy access to the river valley and other amenities. One of the most attractive features of Riverstone is its proximity to natural green spaces. The neighborhood is home to several parks, including the popular Riverstone Park, which offers a variety of recreational activities, including picnic areas, playgrounds, and walking trails. Residents of Riverstone also enjoy easy access to the Lethbridge College and the University of Lethbridge, which are both located within a short drive of the community. The neighborhood is also close to the downtown core, providing residents with easy access to cultural events, shopping, and dining.
Riverstone Homes for Sale
Homes for sale in Riverstone typically range from modern new builds to well-maintained older properties, with a variety of architectural styles to choose from. The community is also conveniently located near major transportation routes, including Highway 3 and the Crowsnest Highway, making it easy to get around the city and beyond. Overall, Riverstone offers a great quality of life in a picturesque setting, and it's no wonder why so many people are looking to call this neighborhood home.
Instructions:

Step 1: Create 2 columns Table and Select Class: 'table_rating' under Table Properties > Class.

Step 2: Add your TITLE in the first column of row 2, Leave the 3rd row for title or each column. Add your data in the 3rd row.

Step 3: Add New Page Components, Select Shared HTML Widget and choose Custom JS and CSS Rating.

(This table will not be displayed in the page, blocks of each ratings will be displayed instead)

Riverstone, Lethbridge

Rating Title

Rating

Rating (short) description

Icon (use .png images)

Livability

77

Ranked 8th neighbourhood in Lethbridge. Ranked 353rd neighbourhood in Alberta. Ranks better than 90% of areas

Amenities

B+

Some amenities close to this location

Cost of Living

A+

Cost of living is 11% lower than Alberta

Crime

A

Total crime is 38% lower than Alberta




Employment

C-

Household income is 51% higher than Alberta

Housing

C

Home value is 13% lower than Alberta

Schools

B

HS graduation rate is 7% higher than Alberta
Common FAQs
If you are in need of a Calgary Realtor right now, you can call us here.
What is the total population in Riverstone?
The total population of Riverstone is 3, 382 people.
What amenities are available in Riverstone?
Riverstone offers plenty of amenities for residents, including parks, playgrounds, walking paths, and green spaces. There are also shopping and dining options nearby, as well as recreational facilities such as the ATB Centre.
What are the schools like in Riverstone?
Riverstone is home to three schools: Riverstone Public School, École St. Mary School, and Lethbridge School Division Education Centre. These schools offer a variety of programs and services to students of all ages.