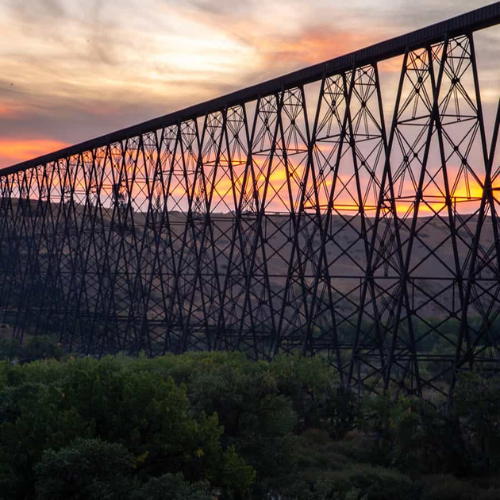 About Fleetwood
Fleetwood Lethbridge is a well-established neighborhood located in the city of Lethbridge, Alberta, Canada. This community is situated in the southeastern part of the city, bordered by Highway 3 to the north, Highway 4 to the east, and 26th Avenue South to the south. Fleetwood Lethbridge is a relatively large neighborhood, covering an area of approximately 3.5 square kilometers. The community is known for its tree-lined streets, spacious parks, and friendly atmosphere. It is a popular neighborhood among families, retirees, and young professionals, who are attracted to its convenient location, beautiful scenery, and affordable housing options. Housing in Fleetwood Lethbridge consists mainly of single-family homes, townhouses, and apartments. There are also a few commercial properties in the area, providing residents with easy access to a variety of services and amenities. The neighborhood has a mix of older and newer homes, with many of the properties having been renovated or updated in recent years. One of the highlights of Fleetwood Lethbridge is its beautiful parks and green spaces. The neighborhood is home to several parks, including the popular Fleetwood Park, which features a playground, picnic areas, and walking trails. Other notable parks in the area include Peenaquim Park and Indian Battle Park, which offer stunning views of the Oldman River and the surrounding mountains. Fleetwood Lethbridge is conveniently located close to many amenities, including shopping centers, restaurants, and schools. The neighborhood is just a short drive from the downtown area, where residents can enjoy a variety of cultural and entertainment options.
Fleetwood Homes for Sale
Homes for sale in Fleetwood offers a great opportunity for those looking for a family-friendly community with easy access to urban amenities. Located on the west side of the city, Fleetwood is a quiet neighbourhood with tree-lined streets and well-maintained homes. The area features a mix of single-family homes and townhouses, with many properties boasting large yards and plenty of space for outdoor activities. There are also several parks and playgrounds in the area, making it a great choice for families with young children. Homes for sale in Fleetwood, Lethbridge are reasonably priced and offer great value for those looking for an affordable home in a desirable location.
Instructions:

Step 1: Create 2 columns Table and Select Class: 'table_rating' under Table Properties > Class.

Step 2: Add your TITLE in the first column of row 2, Leave the 3rd row for title or each column. Add your data in the 3rd row.

Step 3: Add New Page Components, Select Shared HTML Widget and choose Custom JS and CSS Rating.

(This table will not be displayed in the page, blocks of each ratings will be displayed instead)

Fleetwood, Lethbridge

Rating Title

Rating

Rating (short) description

Icon (use .png images)

Livability

70

Ranked 22nd neighbourhood in Lethbridge. Ranked 628th neighbourhood in Alberta. Ranks better than 68% of areas

Amenities

A+

Lots of amenities close to this location

Cost of Living

A+

Cost of living is 15% lower than Alberta

Crime

F

Total crime is 65% higher than Alberta




Employment

C-

Household income is 28% lower than Alberta

Housing

C-

Home value is 38% lower than Alberta

Schools

C+

HS graduation rate is equal to Alberta
Common FAQs
If you are in need of a Calgary Realtor right now, you can call us here.
What is the total population in Fleetwood?
The total population of Fleetwood is 1, 423 people.
What type of housing is available in Fleetwood Lethbridge?
Fleetwood Lethbridge primarily consists of single-family homes, although there are some townhouses and apartments available.
What are some nearby amenities in Fleetwood Lethbridge?
Fleetwood Lethbridge is located near several parks, including Tudor Estates Park and Mountain Heights School Park. There are also several schools in the area, including Fleetwood Bawden Elementary School, St. Patrick Fine Arts Elementary School, and G.S. Lakie Middle School. The neighborhood is also located near several shopping centers, including West Lethbridge Towne Centre and Park Place Mall.