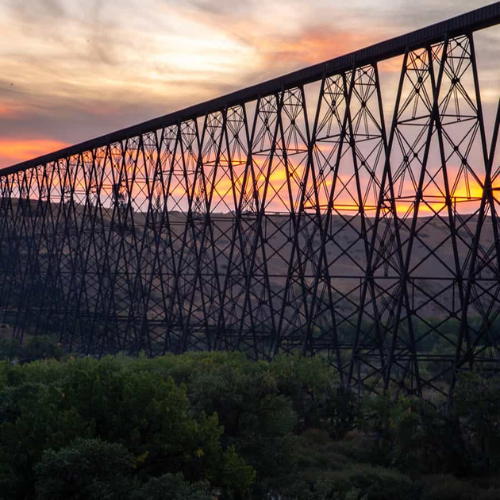 About Ridgewood
Ridgewood is a beautiful and vibrant residential neighborhood located in the southern part of Lethbridge, Alberta, Canada. It is bordered by Highway 4 to the west, Mauretania Road to the east, Aquitania Boulevard to the north, and the Oldman River to the south. Ridgewood is a relatively new neighborhood, with most of the development occurring in the early 2000s. As such, most of the houses in the area are modern and well-designed, offering residents comfortable and stylish living spaces. One of the standout features of Ridgewood is its proximity to the beautiful Oldman River valley, which provides residents with ample opportunities for outdoor recreation. There are several parks and green spaces in the area, including the popular Ridgewood Park, which features a playground, picnic area, and walking trails. In addition to its natural beauty, Ridgewood also offers residents a convenient location close to all the amenities they need. There are several shopping centers nearby, including the Park Place Mall and the West Lethbridge Towne Centre, as well as numerous restaurants, cafes, and entertainment venues. Families with children will appreciate the excellent schools in the area, including Ridgewood Heights Elementary School and the Lethbridge Christian School. There are also several daycares and preschools nearby, making Ridgewood a great place to raise a family.
Ridgewood Homes for Sale
Ridgewood offers a range of homes for sale, from cozy bungalows to spacious multi-level houses. The area is known for its family-friendly atmosphere and excellent amenities, including parks, schools, and shopping centers. Homebuyers looking for a peaceful yet convenient location will find Ridgewood to be a great option, with easy access to major transportation routes and nearby recreational facilities such as the Lethbridge Country Club and the Nicholas Sheran Park. Whether you are a first-time homebuyer or seeking to upgrade your living space, the homes for sale in Ridgewood offer an excellent opportunity to enjoy a comfortable and fulfilling lifestyle in one of Lethbridge's most desirable neighborhoods.
Instructions:

Step 1: Create 2 columns Table and Select Class: 'table_rating' under Table Properties > Class.

Step 2: Add your TITLE in the first column of row 2, Leave the 3rd row for title or each column. Add your data in the 3rd row.

Step 3: Add New Page Components, Select Shared HTML Widget and choose Custom JS and CSS Rating.

(This table will not be displayed in the page, blocks of each ratings will be displayed instead)

Ridgewood, Lethbridge

Rating Title

Rating

Rating (short) description

Icon (use .png images)

Livability

81

Ranked 4th neighbourhood in Lethbridge. Ranked 250th neighbourhood in Alberta. Ranks better than 95% of areas

Amenities

A+

Lots of amenities close to this location

Cost of Living

A+

Cost of living is 10% lower than Alberta

Crime

B

Total crime is 32% lower than Alberta




Employment

C-

Household income is 42% higher than Alberta

Housing

C-

Home value is 14% lower than Alberta

Schools

A-

HS graduation rate is 10% higher than Alberta
Common FAQs
If you are in need of a Calgary Realtor right now, you can call us here.
What is the total population in Ridgewood?
The total population of Ridgewood is 1, 514 people.
What amenities are available in Ridgewood?
Ridgewood has several parks, including Alexander Wilderness Park, as well as a community center, playgrounds, and sports fields. There are also a number of shops, restaurants, and services located nearby.
What kind of housing is available in Ridgewood?
Ridgewood features a mix of housing options, including single-family homes, townhouses, and apartments.