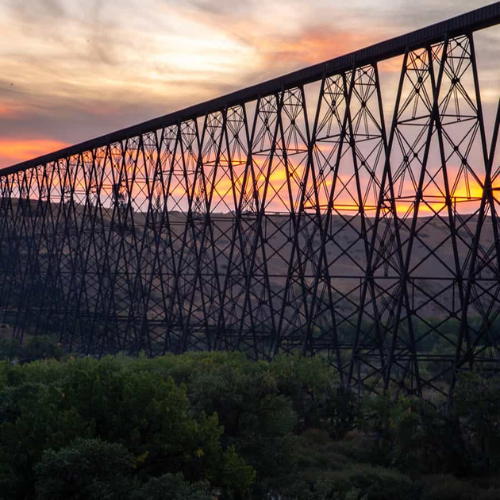 About Park Meadows
Park Meadows is a cozy residential neighborhood located in the southwest quadrant of the city of Lethbridge, Alberta, Canada. The community is bounded by Highway 3 to the south, Scenic Drive to the east, 43rd Street to the west, and 26th Avenue to the north. Park Meadows is a well-established neighborhood with a population of approximately 4,200 people, according to the latest census data. One of the notable features of Park Meadows is the abundance of parks and green spaces within the community. There are several parks, including Chinook Lake Park, which has a beautiful lake and walking trails. Additionally, Park Meadows Park offers a playground, picnic area, and sports fields, making it a popular spot for families and sports enthusiasts. Other nearby parks include Henderson Lake Park, Gyro Park, and Nicholas Sheran Park, all of which offer various recreational opportunities for residents. The neighborhood is also home to several schools, including Park Meadows Elementary School, Father Leonard Van Tighem School, and Catholic Central High School. This makes it an ideal location for families with school-aged children. Residents of Park Meadows enjoy convenient access to a wide range of amenities and services. The neighborhood is located near major shopping centers, including Lethbridge Centre and West Lethbridge Towne Centre. There are also several restaurants, cafes, and shops located within the community. Transportation is also convenient in Park Meadows, with several bus routes serving the area, making it easy for residents to get around the city. Additionally, Highway 3 provides quick and easy access to other parts of the city and beyond.
Park Meadows MLS Listings
Park Meadows Homes for Sale
Homes for sale in Park Meadows range from charming single-family homes to luxurious estates, with a variety of architectural styles to suit every taste. Many homes in this neighborhood offer spacious yards, decks and patios, and large windows that showcase the breathtaking natural surroundings. Park Meadows is also home to several parks, trails, and community amenities, making it an ideal place for families, outdoor enthusiasts, and anyone seeking a peaceful and picturesque mountain lifestyle.
Instructions:

Step 1: Create 2 columns Table and Select Class: 'table_rating' under Table Properties > Class.

Step 2: Add your TITLE in the first column of row 2, Leave the 3rd row for title or each column. Add your data in the 3rd row.

Step 3: Add New Page Components, Select Shared HTML Widget and choose Custom JS and CSS Rating.

(This table will not be displayed in the page, blocks of each ratings will be displayed instead)

Park Meadows, Lethbridge

Rating Title

Rating

Rating (short) description

Icon (use .png images)

Livability

67

Ranked 40th neighbourhood in Lethbridge. Ranked 777th neighbourhood in Alberta. Ranks better than 59% of areas

Amenities

A+

Lots of amenities close to this location

Cost of Living

A+

Cost of living is 17% lower than Alberta

Crime

F

Total crime is 74% higher than Alberta




Employment

C-

Household income is 25% lower than Alberta

Housing

C-

Home value is 48% lower than Alberta

Schools

D+

HS graduation rate is 7% lower than Alberta
Common FAQs
If you are in need of a Calgary Realtor right now, you can call us here.
What is the total population in Park Meadows?
The total population of Park Meadows is 2, 823 people.
How far is Park Meadows from downtown Lethbridge?
Park Meadows is approximately a 10-15 minute drive from downtown Lethbridge, depending on traffic.
What schools are located in Park Meadows?
There are several schools located in or near Park Meadows, including Park Meadows Elementary School, Father Leonard Van Tighem School, and Chinook High School.