WELCOME TO CRYSTAL LANDING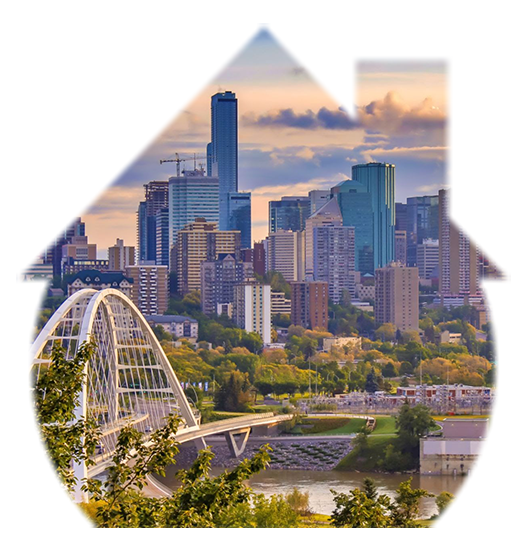 About Crystal Landing
Crystal Landing is a suburban neighborhood located in Grande Prairie, Alberta, Canada. It is a relatively new community, with much of the development taking place in the 2000s and 2010s. The neighborhood is known for its modern homes and ample green spaces, making it a desirable place to live for families and individuals alike. One of the defining features of Crystal Landing is its location. The neighborhood is situated in the northeast quadrant of Grande Prairie, just off Highway 43. This makes it easy to get around the city, as well as access nearby communities like Clairmont and Sexsmith. Additionally, Crystal Landing is just a short drive from the Grande Prairie Airport, making it a convenient location for frequent travelers. The homes in Crystal Landing are predominantly single-family houses, many of which were built within the last decade. The architecture of the homes is modern and contemporary, with a mix of styles including Craftsman, Tudor, and Prairie. Many homes in the neighborhood also feature large, landscaped yards, adding to the overall curb appeal of the area. In terms of amenities, Crystal Landing has much to offer. There are several parks and green spaces within the neighborhood, including the popular Crystal Lake Park. This park features a large lake with a walking trail around the perimeter, as well as a playground and picnic areas. The neighborhood is also home to the Crystal Landing shopping center, which includes a grocery store, gas station, and several other retailers. Schools in the area include Crystal Park School, a K-8 school, and St. Gerard School, a Catholic K-9 school. Both schools are well-regarded and provide excellent educational opportunities for students.
Crystal Landing MLS Listings
Crystal Landing Homes for Sale
Homes for sale in Crystal Landing vary in style and size, with many offering spacious backyards, modern finishes, and ample living space. The neighborhood is conveniently located near several amenities, including schools, parks, and shopping centers, making it a desirable location for families and individuals alike. Whether you're in search of a cozy starter home or a spacious family abode, Crystal Landing has something to offer for every lifestyle and budget.
Instructions:

Step 1: Create 2 columns Table and Select Class: 'table_rating' under Table Properties > Class.

Step 2: Add your TITLE in the first column of row 2, Leave the 3rd row for title or each column. Add your data in the 3rd row.

Step 3: Add New Page Components, Select Shared HTML Widget and choose Custom JS and CSS Rating.

(This table will not be displayed in the page, blocks of each ratings will be displayed instead)

Crystal Landing, Grande Prairie

Rating Title

Rating

Rating (short) description

Icon (use .png images)

Livability

67

Ranked 27th neighbourhood in Grande Prairie. Ranked 790th neighbourhood in Alberta. Ranks better than 58% of areas

Amenities

A+

Lots of amenities close to this location

Cost of Living

A+

Cost of living is 13% lower than Alberta

Crime

F

Total crime is 105% higher than Alberta




Employment

C-

Household income is 29% higher than Alberta

Housing

D

Home value is 34% lower than Alberta

Schools

C

HS graduation rate is 2% lower than Alberta
Common FAQs
If you are in need of a Calgary Realtor right now, you can call us here.
What is the population of Crystal Landing?
The population of Crystal Landing is approximately 1, 134 people.
What amenities are available in Crystal Landing?
Crystal Landing is located near several amenities, including parks, shopping centers, restaurants, and recreational facilities. The neighborhood is home to the Crystal Lake Park, which features a large lake, walking trails, and picnic areas. Other nearby amenities include the Prairie Mall, the Eastlink Center, and the Grande Prairie Public Library.
What schools are in the Crystal Landing area?
There are several schools located in or near the Crystal Landing area, including the Crystal Park School, which serves students from kindergarten to grade 8. Other nearby schools include Riverstone Public School, St. Clement Catholic School, and Grande Prairie Composite High School.