WELCOME TO SCENIC HEIGHTS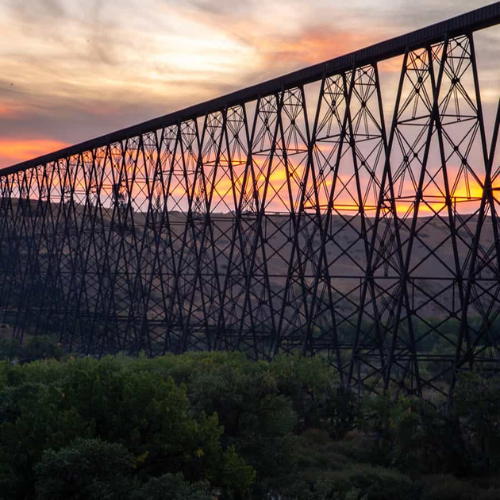 About Scenic Heights
Scenic Heights is a residential neighborhood located in the west-central part of the city of Lethbridge, Alberta, Canada. It is a family-friendly community known for its quiet streets, beautiful parks, and stunning views of the nearby coulees and river valley. The neighborhood is bordered by Mayor Magrath Drive to the west, Scenic Drive to the east, 9th Avenue South to the north, and 20th Street South to the south. This location makes it easily accessible from all parts of the city, with plenty of amenities and services nearby. Housing in Scenic Heights mainly consists of single-family homes, with a mix of bungalows, split-levels, and two-story houses. The area is known for its well-manicured lawns and mature trees, giving it a peaceful and established feel. Scenic Heights is a popular choice for families with young children, as it has several parks and playgrounds within the neighborhood. The largest of these is Scenic Park, which features a playground, a baseball diamond, and plenty of open space for picnics and sports. The area is also home to a network of walking and biking trails, providing residents with plenty of opportunities for outdoor recreation. The neighborhood is served by two elementary schools: Scenic Heights School and St. Patrick Fine Arts School. Both schools have excellent reputations and offer a wide range of academic and extracurricular programs. In terms of amenities, Scenic Heights has several options for shopping and dining, with a variety of restaurants, cafes, and shops located along Scenic Drive and Mayor Magrath Drive. The neighborhood is also just a short drive away from Lethbridge's downtown core, where residents can find even more options for entertainment and shopping.
Scenic Heights MLS Listings
Scenic Heights Homes for Sale
Homes for sale in Scenic Heights range from modern and newly built houses to charming, older homes with character. The neighborhood is primarily residential and offers a peaceful and family-friendly environment with easy access to amenities such as schools, shopping centers, and restaurants. With its picturesque scenery and welcoming community, Scenic Heights is a great place to call home in Lethbridge.
Instructions:

Step 1: Create 2 columns Table and Select Class: 'table_rating' under Table Properties > Class.

Step 2: Add your TITLE in the first column of row 2, Leave the 3rd row for title or each column. Add your data in the 3rd row.

Step 3: Add New Page Components, Select Shared HTML Widget and choose Custom JS and CSS Rating.

(This table will not be displayed in the page, blocks of each ratings will be displayed instead)

Scenic Heights, Lethbridge

Rating Title

Rating

Rating (short) description

Icon (use .png images)

Livability

70

Ranked 9th neighbourhood in Lethbridge. Ranked 363rd neighbourhood in Alberta. Ranks better than 89% of areas

Amenities

A+

Lots of amenities close to this location

Cost of Living

D+

Cost of living is 4% higher than Alberta

Crime

C+

Total crime is 28% lower than Alberta




Employment

C-

Household income is 53% lower than Alberta

Housing

C-

Home value is 64% higher than Alberta

Schools

C

HS graduation rate is 2% lower than Alberta
Common FAQs
If you are in need of a Calgary Realtor right now, you can call us here.
What is the total population in Scenic Heights?
The total population of Scenic Heights is 268 people.
Are there any schools in Scenic Heights?
Scenic Heights is home to Scenic Heights Elementary School, which is part of the Lethbridge School District. The neighborhood is also close to several other schools, including Catholic Central High School and Lethbridge Collegiate Institute.
What kind of housing options are available in Scenic Heights?
Scenic Heights is primarily a residential neighborhood with a mix of single-family homes, townhouses, and apartment complexes. The homes range in size and style, and many of them offer stunning views of the city.