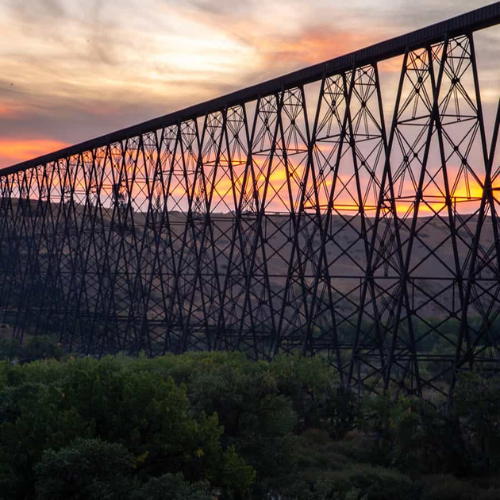 About Redwood
Redwood is a charming neighborhood located in the south-west part of Lethbridge, Alberta, Canada. The community is bordered by Scenic Drive to the east, Highway 5 to the west, and the University of Lethbridge to the south. The area is predominantly residential, with well-maintained homes, apartments, and townhouses. One of the most notable features of Redwood is its proximity to some of Lethbridge's top amenities. The University of Lethbridge, Lethbridge College, and the city's main shopping district are all within a short drive or bus ride from the neighborhood. The nearby Nicholas Sheran Park offers residents an abundance of outdoor activities, including a man-made lake, picnic areas, and trails for walking and cycling. The Redwood community has a mix of families, retirees, and students, making it a diverse and welcoming neighborhood. It is known for its safe and quiet streets, making it a popular choice for families with young children. The area is also home to several schools, including Catholic Central High School and St. Patrick's Elementary School. Redwood has several local businesses, including restaurants, coffee shops, and retail stores. The area is also home to a number of medical and dental clinics, making it easy for residents to access healthcare services.
Redwood Homes for Sale
Homes in Redwood range from cozy bungalows to spacious two-story houses, and many feature modern amenities like updated kitchens and bathrooms. The area is known for its quiet streets and well-maintained homes, creating a peaceful atmosphere for residents. The Redwood neighborhood also offers convenient access to shopping, dining, and entertainment options, making it an ideal location for families or anyone who enjoys an active lifestyle. Overall, the Redwood neighborhood offers a great opportunity for anyone looking to buy a home in a desirable location in Lethbridge.
Instructions:

Step 1: Create 2 columns Table and Select Class: 'table_rating' under Table Properties > Class.

Step 2: Add your TITLE in the first column of row 2, Leave the 3rd row for title or each column. Add your data in the 3rd row.

Step 3: Add New Page Components, Select Shared HTML Widget and choose Custom JS and CSS Rating.

(This table will not be displayed in the page, blocks of each ratings will be displayed instead)

Redwood, Lethbridge

Rating Title

Rating

Rating (short) description

Icon (use .png images)

Livability

68

Ranked 31st neighbourhood in Lethbridge. Ranked 725th neighbourhood in Alberta. Ranks better than 62% of areas

Amenities

A+

Lots of amenities close to this location

Cost of Living

A+

Cost of living is 16% lower than Alberta

Crime

F

Total crime is 96% higher than Alberta




Employment

C-

Household income is 52% lower than Alberta

Housing

D+

Home value is 44% lower than Alberta

Schools

C

HS graduation rate is 2% lower than Alberta
Common FAQs
If you are in need of a Calgary Realtor right now, you can call us here.
What is the total population in Redwood?
The total population of Redwood is 4, 135 people.
What is the average home price in the Redwood neighborhood?
The average home price in the Redwood neighborhood varies depending on the type of property and its location within the neighborhood. As of 2021, the average price for a single-family home in the Redwood neighborhood is around $320,000.
What kind of housing is available in the Redwood neighborhood?
The Redwood neighborhood is primarily residential and consists of single-family homes, townhouses, and some apartment buildings.