WELCOME TO PARADISE CANYON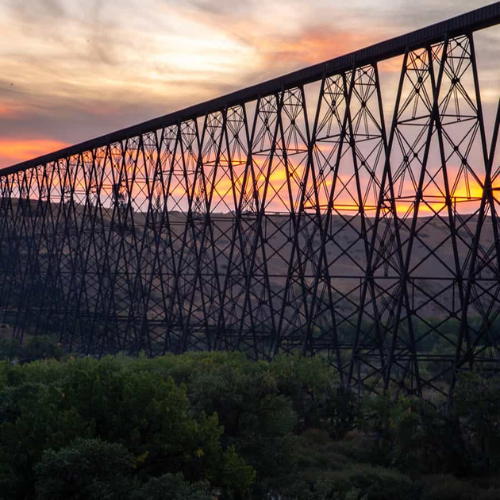 About Paradise Canyon
Paradise Canyon is a beautiful residential neighborhood located in Lethbridge, a city in the southwestern part of the Canadian province of Alberta. The community is situated on the west side of Lethbridge and is surrounded by natural beauty, including the Oldman River and the rugged coulees that define the area. One of the most striking features of Paradise Canyon is its stunning views of the Rocky Mountains. Residents of the neighborhood can see the towering peaks from many vantage points, creating a dramatic and awe-inspiring backdrop to daily life. Additionally, the neighborhood is adjacent to the Paradise Canyon Golf Resort, which boasts a challenging and picturesque course that attracts golf enthusiasts from all over the region. The community is comprised of a mix of single-family homes and multi-family dwellings, giving residents a range of housing options. Many of the homes in the neighborhood are modern and well-appointed, with large windows that take advantage of the stunning views. There are also several parks and green spaces throughout the community, providing plenty of opportunities for outdoor recreation. Paradise Canyon is a family-friendly neighborhood, with several schools located nearby. Additionally, the University of Lethbridge is just a short drive away, making the neighborhood a popular choice for students and faculty members. The community is also home to several amenities, including restaurants, grocery stores, and fitness centers. The nearby city of Lethbridge offers even more options for shopping, dining, and entertainment, making it easy for residents to find everything they need close to home.
Paradise Canyon MLS Listings
Paradise Canyon Homes for Sale
Homes for sale in this area typically offer stunning views of the coulees and the Oldman River, as well as easy access to nearby parks and outdoor recreation areas. Many of the homes in Paradise Canyon are custom-built, with high-end finishes and spacious layouts. Homebuyers can find a range of options in this neighborhood, from modern townhomes to expansive single-family homes with large yards and outdoor living spaces. With its picturesque setting and upscale amenities, Paradise Canyon is a sought-after destination for those looking for a luxurious lifestyle in Lethbridge.
Instructions:

Step 1: Create 2 columns Table and Select Class: 'table_rating' under Table Properties > Class.

Step 2: Add your TITLE in the first column of row 2, Leave the 3rd row for title or each column. Add your data in the 3rd row.

Step 3: Add New Page Components, Select Shared HTML Widget and choose Custom JS and CSS Rating.

(This table will not be displayed in the page, blocks of each ratings will be displayed instead)

Paradise Canyon, Lethbridge

Rating Title

Rating

Rating (short) description

Icon (use .png images)

Livability

79

Ranked 6th neighbourhood in Lethbridge. Ranked 286th neighbourhood in Alberta. Ranks better than 93% of areas

Amenities

B

Some amenities close to this location

Cost of Living

A

Cost of living is 9% lower than Alberta

Crime

B-

Total crime is 31% lower than Alberta




Employment

C-

Household income is 30% higher than Alberta

Housing

C

Home value is 5% lower than Alberta

Schools

B+

HS graduation rate is 6% higher than Alberta
Common FAQs
If you are in need of a Calgary Realtor right now, you can call us here.
What is the total population in Paradise Canyon?
The total population of Paradise Canyon is 1, 598 people.
What amenities are available in Paradise Canyon?
The Paradise Canyon Golf Resort is a major attraction in the area, offering an 18-hole golf course, a clubhouse, and a restaurant. The neighborhood is also close to a number of parks and trails, including Indian Battle Park and the Lethbridge River Valley.
What kind of homes are in Paradise Canyon?
The homes in Paradise Canyon range from large, luxury homes to smaller single-family homes and townhouses. Many of the homes in the area have beautiful views of the river and the coulees.