WELCOME TO MOUNTAIN HEIGHTS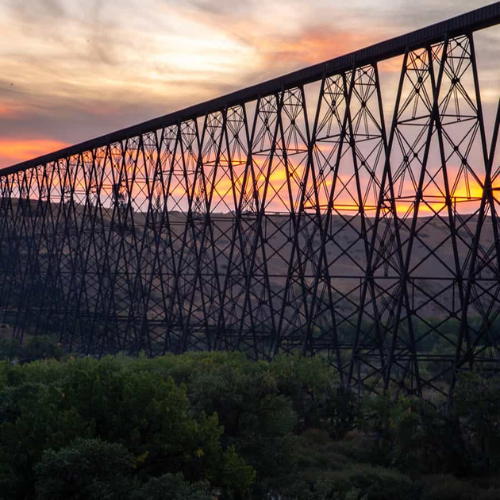 About Mountain Heights
Mountain Heights is a beautiful residential neighborhood situated in the city of Lethbridge, Alberta, Canada. This neighborhood is located on the west side of the city, nestled at the foot of the Rocky Mountains, providing its residents with spectacular views of the natural scenery. The community is known for its peaceful and serene atmosphere, making it an ideal place for families, professionals, and retirees looking for a comfortable and safe place to call home. The neighborhood is also conveniently located near several amenities, such as schools, parks, shopping centers, and healthcare facilities, making it an attractive option for those seeking convenience and accessibility. The homes in Mountain Heights are predominantly single-family detached houses, ranging in size and style, providing a range of options for prospective homeowners. The properties in the area are well-maintained, and the streets are clean, giving the neighborhood an overall welcoming and inviting feel. One of the highlights of Mountain Heights is the proximity to several outdoor recreation opportunities. The neighborhood is situated near numerous hiking and biking trails, providing residents with easy access to the beautiful natural scenery of the area. Residents can also take advantage of nearby parks, such as Popson Park, which offers a playground, picnic area, and plenty of open space for outdoor activities. The community also benefits from the nearby amenities and services of the city of Lethbridge. For example, West Lethbridge Towne Centre, a major shopping destination, is located nearby, offering a wide range of retail stores, restaurants, and other businesses.
Mountain Heights MLS Listings
Mountain Heights Homes for Sale
Homes for sale in Mountain Heights offer stunning views of the mountains and the city, and range from cozy bungalows to spacious two-story houses. The neighborhood is well-maintained, with plenty of green spaces and walking trails for residents to enjoy. Homebuyers will also appreciate the convenient location of Mountain Heights, which is close to shopping, dining, and entertainment options. Whether you're a first-time homebuyer or looking to upgrade to a larger home, Mountain Heights has something to offer everyone.
Instructions:

Step 1: Create 2 columns Table and Select Class: 'table_rating' under Table Properties > Class.

Step 2: Add your TITLE in the first column of row 2, Leave the 3rd row for title or each column. Add your data in the 3rd row.

Step 3: Add New Page Components, Select Shared HTML Widget and choose Custom JS and CSS Rating.

(This table will not be displayed in the page, blocks of each ratings will be displayed instead)

Mountain Heights, Lethbridge

Rating Title

Rating

Rating (short) description

Icon (use .png images)

Livability

73


Ranked 18th neighbourhood in Lethbridge. Ranked 526th neighbourhood in Alberta. Ranks better than 76% of areas

Amenities

B+

Some amenities close to this location

Cost of Living

A+

Cost of living is 14% lower than Alberta

Crime

F

Total crime is 50% higher than Alberta




Employment

C-

Household income is 14% lower than Alberta

Housing

C-

Home value is 36% lower than Alberta

Schools

B

HS graduation rate is 2% higher than Alberta
Common FAQs
If you are in need of a Calgary Realtor right now, you can call us here.
What is the total population in Mountain Heights?
The total population of Mountain Heights is 2, 128 people.
What is the average price range for homes in Mountain Heights?
The average price range for homes in Mountain Heights can vary depending on factors such as size, age, and location. As of February 2023, the median sale price for a home in the neighborhood is around $350,000 CAD.
What schools serve the Mountain Heights area?
The Mountain Heights area is served by several schools, including Coalbanks Elementary School, Senator Joyce Fairbairn Middle School, and Chinook High School. There are also a number of other schools located within a short drive of the neighborhood.