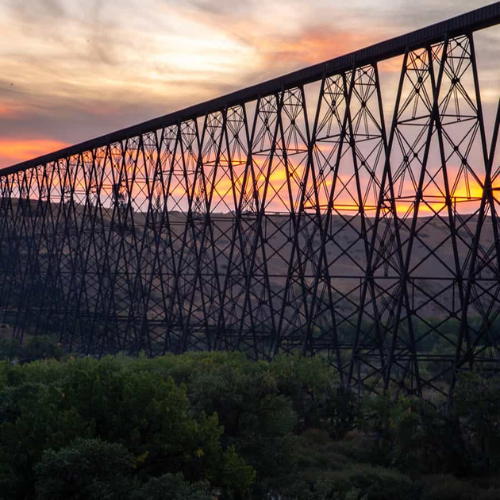 About Lakeview
Lakeview is a popular and thriving neighborhood located in the southwest quadrant of Lethbridge, Alberta, Canada. It is situated adjacent to the University of Lethbridge and bordered by the neighbourhoods of Tudor Estates, West Lethbridge and South Lethbridge. The community is primarily residential, with a diverse mix of single-family homes, townhouses, and apartments. One of the defining features of Lakeview is the man-made Henderson Lake, which spans an area of approximately 95 acres and offers a variety of recreational activities such as boating, fishing, and walking trails. The lake is also home to the Henderson Park, a large public park that includes a playground, picnic areas, and sports facilities such as baseball diamonds and tennis courts. Residents of Lakeview enjoy easy access to several amenities and services, including a variety of shopping and dining options at nearby malls and commercial centers such as Park Place Mall, Walmart Supercenter, and West Lethbridge Towne Centre. The neighbourhood is also served by several schools, both public and private, including Lakeview Elementary School, Ecole Agnes Davidson School, and Immanuel Christian High School. Transportation in Lakeview is convenient, with several major roads and highways nearby such as Mayor Magrath Drive and Highway 3. The neighbourhood is also serviced by several public transit routes, providing residents with easy access to other parts of the city.
Lakeview Homes for Sale
If you're in the market for a new home, there are several options available for sale in Lakeview. From spacious single-family homes to cozy townhouses, Lakeview has a variety of housing styles to suit different lifestyles and budgets. Many homes in Lakeview boast stunning views of the nearby mountains or serene parks, while others are located just a short walk away from schools, shopping, and dining options. Whether you're a first-time homebuyer or looking to upgrade your current living situation, Lakeview has something to offer for everyone.
Instructions:

Step 1: Create 2 columns Table and Select Class: 'table_rating' under Table Properties > Class.

Step 2: Add your TITLE in the first column of row 2, Leave the 3rd row for title or each column. Add your data in the 3rd row.

Step 3: Add New Page Components, Select Shared HTML Widget and choose Custom JS and CSS Rating.

(This table will not be displayed in the page, blocks of each ratings will be displayed instead)

Lakeview, Lethbridge

Rating Title

Rating

Rating (short) description

Icon (use .png images)

Livability

73

Ranked 15th neighbourhood in Lethbridge. Ranked 502nd neighbourhood in Alberta. Ranks better than 77% of areas

Amenities

A+

Lots of amenities close to this location

Cost of Living

A+

Cost of living is 14% lower than Alberta

Crime

F

Total crime is 49% higher than Alberta




Employment

C-

Household income is 20% lower than Alberta

Housing

C-

Home value is 31% lower than Alberta

Schools

B-

HS graduation rate is 2% higher than Alberta
Common FAQs
If you are in need of a Calgary Realtor right now, you can call us here.
What is the total population in Lakeview?
The total population of Lakeview is 3, 027 people.
What schools are located in or near Lakeview?
Lakeview is home to Lakeview Elementary School, and nearby schools include Ecole Agnes Davidson School, Fleetwood Bawden Elementary School, and Lethbridge Collegiate Institute.
What are some of the nearby amenities in Lakeview?
Lakeview is close to a variety of amenities, including the University of Lethbridge, Henderson Lake Park, the Nikka Yuko Japanese Garden, and a range of shopping and dining options along Mayor Magrath Drive and Scenic Drive.