WELCOME TOHERITAGE HEIGHTS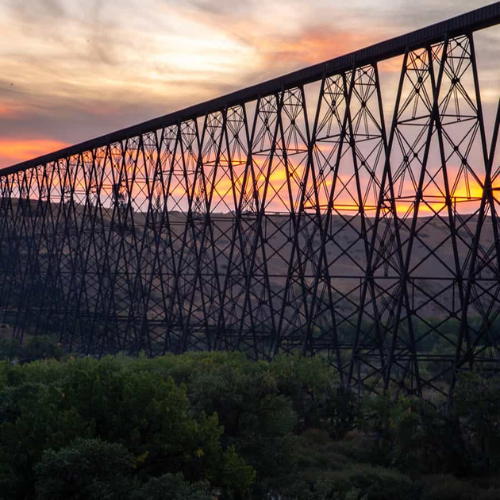 About Heritage Heights
Heritage Heights is a neighborhood located in the southwest part of Lethbridge, a city in southern Alberta, Canada. The neighborhood is bounded by Whoop-Up Drive to the north, the Lethbridge Country Club to the west, University Drive to the east, and the Oldman River to the south. Heritage Heights is a relatively new neighborhood, with development starting in the late 1990s and continuing into the 2000s. The neighborhood features a mix of single-family homes, townhouses, and apartment-style condos. Many of the homes in Heritage Heights are newer and feature modern amenities and designs. One of the notable features of Heritage Heights is its proximity to the University of Lethbridge. The university is just a short drive or bike ride away, making the neighborhood a popular choice for students, faculty, and staff. The neighborhood is also conveniently located near several other amenities, including parks, shopping centers, and restaurants. The community of Heritage Heights is known for being family-friendly, with several parks and playgrounds located throughout the neighborhood. Heritage Park, in particular, is a popular destination for families and features a playground, picnic areas, and a large pond.
Heritage Heights MLS Listings
Heritage Heights Homes for Sale
There are currently several homes for sale in this neighborhood, ranging from cozy bungalows to spacious two-story homes. Many of these properties feature modern finishes, ample living space, and well-maintained landscaping. The area is popular among families due to its proximity to schools, parks, and other amenities. Potential buyers can expect to find homes in a variety of price ranges, making it accessible to a wide range of budgets. Whether you're a first-time homebuyer or looking for a new place to call home, Heritage Heights offers a great option in Lethbridge.
Instructions:

Step 1: Create 2 columns Table and Select Class: 'table_rating' under Table Properties > Class.

Step 2: Add your TITLE in the first column of row 2, Leave the 3rd row for title or each column. Add your data in the 3rd row.

Step 3: Add New Page Components, Select Shared HTML Widget and choose Custom JS and CSS Rating.

(This table will not be displayed in the page, blocks of each ratings will be displayed instead)

Heritage Heights, Lethbridge

Rating Title

Rating

Rating (short) description

Icon (use .png images)

Livability

76

Ranked 11th neighbourhood in Lethbridge. Ranked 376th neighbourhood in Alberta. Ranks better than 89% of areas.

Amenities

A+

Lots of amenities close to this location

Cost of Living

A+

Cost of living is 12% lower than Alberta

Crime

D+

Total crime is 20% lower than Alberta




Employment

C-

Household income is 42% higher than Alberta

Housing

C-

Home value is 24% lower than Alberta

Schools

B+

HS graduation rate is 6% higher than Alberta
Common FAQs
If you are in need of a Calgary Realtor right now, you can call us here.
What is the total population in Heritage Heights?
The total population of Heritage Heights is 2, 819 people.
What amenities are available in Heritage Heights Lethbridge?
Heritage Heights Lethbridge offers a variety of amenities, including parks, playgrounds, walking trails, and green spaces.
What is the weather like in Heritage Heights Lethbridge?
Heritage Heights Lethbridge experiences a dry continental climate with hot summers and cold winters.