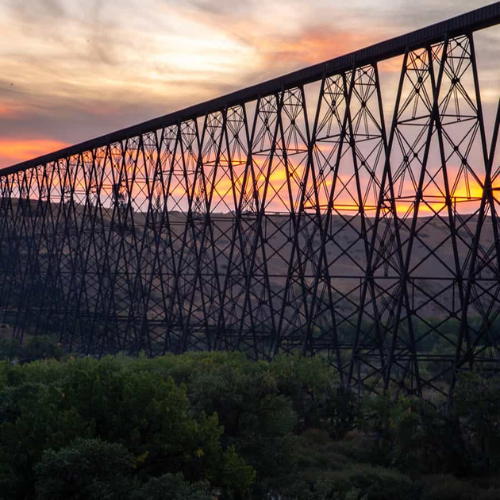 About Fairmont
Fairmont is a well-established neighborhood in the city of Lethbridge, located in the southern part of Alberta, Canada. The neighborhood is situated just north of Highway 3, which connects Lethbridge to other major cities in the province, such as Calgary and Edmonton. Fairmont is bordered by Whoop-Up Drive to the south and Mayor Magrath Drive to the east, making it easily accessible by car. The neighborhood was developed in the 1970s and features a mix of residential homes, commercial buildings, and green spaces. The housing in Fairmont is predominantly single-family detached homes, with a smaller number of townhouses and apartment buildings scattered throughout the neighborhood. The homes in Fairmont are well-maintained and are characterized by their spacious lots and mature trees. One of the main attractions in Fairmont is Fairmont Park, a large green space that features walking paths, playgrounds, and sports facilities. The park is a popular spot for outdoor recreation, including picnicking, soccer games, and leisurely walks. Another notable feature of the neighborhood is the Fairmont Shopping Plaza, which includes a grocery store, pharmacy, and various other retail stores. Fairmont is home to several schools, including Fairview Elementary School, Wilson Middle School, and Catholic Central High School. These schools offer quality education to students in the neighborhood and the surrounding areas.
Fairmont Homes for Sale
Fairmont offers a variety of homes for sale, from charming bungalows to spacious two-story houses. The area is known for its well-manicured lawns and tree-lined streets, creating a welcoming atmosphere for families and individuals alike. Many of the homes in Fairmont feature modern upgrades such as updated kitchens and bathrooms, as well as finished basements and large backyards perfect for entertaining. The neighborhood is conveniently located near a variety of amenities, including schools, parks, and shopping centers, making it an ideal location for those looking for both comfort and convenience in their new home.
Instructions:

Step 1: Create 2 columns Table and Select Class: 'table_rating' under Table Properties > Class.

Step 2: Add your TITLE in the first column of row 2, Leave the 3rd row for title or each column. Add your data in the 3rd row.

Step 3: Add New Page Components, Select Shared HTML Widget and choose Custom JS and CSS Rating.

(This table will not be displayed in the page, blocks of each ratings will be displayed instead)

Fairmont, Lethbridge

Rating Title

Rating

Rating (short) description

Icon (use .png images)

Livability

71


Ranked 18th neighbourhood in Lethbridge. Ranked 526th neighbourhood in Alberta. Ranks better than 76% of areas

Amenities

A+

Lots of amenities close to this location

Cost of Living

A-

Cost of living is 10% lower than Alberta

Crime

F

Total crime is 7% lower than Alberta




Employment

C-

Household income is 12% higher than Alberta

Housing

C-

Home value is 10% lower than Alberta

Schools

B-

HS graduation rate is 3% higher than Alberta
Common FAQs
If you are in need of a Calgary Realtor right now, you can call us here.
What is the total population in Fairmont?
The total population of Fairmont is 2, 787 people.
What are the average home prices in the Fairmont?
The average home price in the Fairmont neighborhood is around $250,000 to $300,000, depending on the type and size of the property.
What amenities are available in the Fairmont?
The Fairmont neighborhood has several parks and green spaces, including Fairmont Park, which features a playground, baseball diamond, and outdoor skating rink. There are also several restaurants, shops, and other businesses located within the neighborhood.