WELCOME TO COUNTRY MEADOWS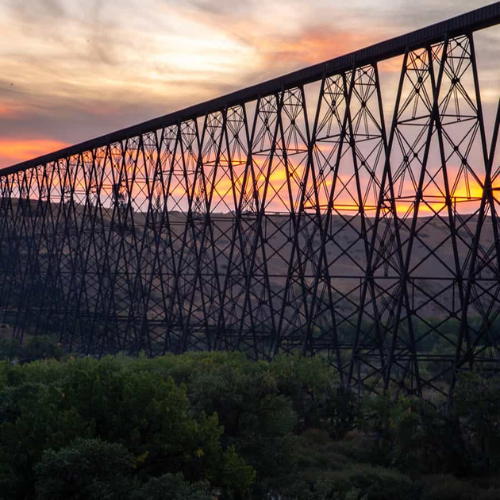 About Country Meadows
Country Meadows is a community located in the city of Lethbridge, in the province of Alberta, Canada. It is a residential neighborhood that offers a peaceful and quiet living environment, perfect for families, professionals, and retirees alike. The community is situated in the southern part of Lethbridge and is bounded by the popular parks of Nicholas Sheran and Popson, which provide ample opportunities for outdoor activities such as walking, jogging, cycling, and picnicking. The neighborhood is also close to schools, shopping centers, restaurants, and other amenities, making it a convenient and desirable place to live. Country Meadows offers a range of housing options, including single-family homes, townhouses, and condominiums. The homes in this neighborhood are well-maintained and designed to suit the diverse needs of different lifestyles. Some properties boast spacious yards, perfect for gardening and outdoor living, while others come with ample indoor living spaces. One of the highlights of Country Meadows is its strong sense of community. The residents here are friendly, welcoming, and supportive, and the neighborhood hosts several events throughout the year to bring people together. These include block parties, holiday celebrations, and community garage sales, among others. In terms of transportation, Country Meadows is conveniently located close to major roads and highways, making it easy to get around the city and beyond. The Lethbridge Airport is also nearby, providing easy access to air travel.
Country Meadows Estates MLS Listings
Country Meadows Estates MLS Listings by Price
Country Meadows Estates Homes for Sale
Homes for sale in Country Meadows are ideal for families, retirees, and anyone who values a peaceful lifestyle. The area boasts stunning mountain views and is surrounded by lush green parks and walking paths. The homes for sale in Country Meadows Lethbridge are spacious and modern, featuring high-quality finishes, large windows, and open floor plans. There are a variety of homes available, ranging from cozy bungalows to grand two-story homes with multiple bedrooms and bathrooms. The community is well-served by local amenities, including schools, shopping centers, and recreational facilities. With its picturesque setting and convenient location, Country Meadows is an excellent choice for anyone looking for a new home in Lethbridge.
Instructions:

Step 1: Create 2 columns Table and Select Class: 'table_rating' under Table Properties > Class.

Step 2: Add your TITLE in the first column of row 2, Leave the 3rd row for title or each column. Add your data in the 3rd row.

Step 3: Add New Page Components, Select Shared HTML Widget and choose Custom JS and CSS Rating.

(This table will not be displayed in the page, blocks of each ratings will be displayed instead)

Country Meadows Estates, Lethbridge

Rating Title

Rating

Rating (short) description

Icon (use .png images)

Livability

69

Ranked 27th neighbourhood in Lethbridge. Ranked 683rd neighbourhood in Alberta. Ranks better than 64% of areas

Amenities

A-

Some amenities close to this location

Cost of Living

A-

Cost of living is 14% lower than Alberta

Crime

F

Total crime is 3% lower than Alberta




Employment

C-

Household income is 34% higher than Alberta

Housing

C-

Home value is 32% lower than Alberta

Schools

B-

HS graduation rate is 2% higher than Alberta
Common FAQs
If you are in need of a Calgary Realtor right now, you can call us here.
What is the total population in Country Meadows Estates?
The total population of Country Meadows Estates is 431 people.
What is the average home price in Country Meadows?
As of 2021, the average home price in Country Meadows was around $350,000 CAD. However, this can vary depending on the specific type of home and its location within the neighborhood.
What amenities are available in Country Meadows?
The Country Meadows neighborhood is located near a number of amenities, including several parks and playgrounds, a public golf course, and a variety of shopping and dining options. The neighborhood is also home to two elementary schools, Wilson Middle School, and Catholic Central High School.