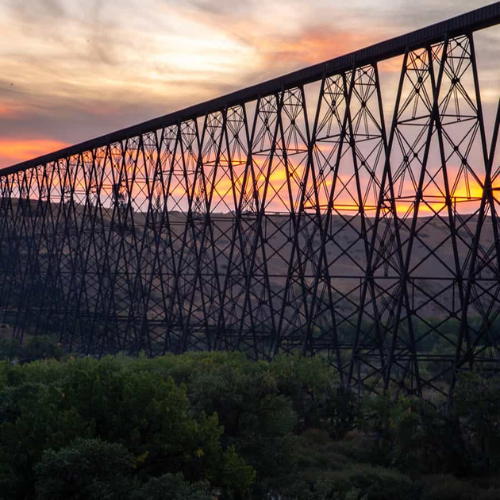 About Copperwood
Copperwood is a residential community located in the southwest region of Lethbridge, Alberta, Canada. This modern and thriving neighbourhood is known for its picturesque setting, family-friendly atmosphere, and access to a wide range of amenities. The community of Copperwood is situated near the banks of the Old Man River and is surrounded by beautiful parklands and green spaces. The area is also conveniently located near major highways and transportation routes, making it easy for residents to access other parts of the city and beyond. Copperwood is a relatively new community, with most of its homes being built within the last decade. The neighbourhood is home to a diverse mix of residents, including families, professionals, and retirees. The community's amenities include a shopping centre, schools, parks, playgrounds, walking trails, and sports fields. There are also numerous restaurants and cafes in the area, making it easy for residents to grab a bite to eat or meet up with friends. One of the standout features of Copperwood is its commitment to sustainability and eco-friendliness. The community has implemented a range of green initiatives, including the use of solar panels, geothermal heating and cooling systems, and rainwater harvesting. In terms of real estate, Copperwood offers a range of housing options to suit different budgets and lifestyles. Homebuyers can choose from a variety of single-family homes, townhouses, and apartments. The neighbourhood's housing stock is well-designed and built to high standards, making it an attractive option for those looking for a modern, well-maintained home.
Copperwood Homes for Sale
Homes for sale in Copperwood are known for their modern design, quality craftsmanship, and excellent location, with easy access to amenities such as schools, shopping centers, and medical facilities. Potential buyers can find homes in various price ranges, making Copperwood a suitable option for first-time buyers, growing families, and retirees. With its great location and high standard of living, Copperwood is an attractive option for those looking for a comfortable and convenient lifestyle.
Instructions:

Step 1: Create 2 columns Table and Select Class: 'table_rating' under Table Properties > Class.

Step 2: Add your TITLE in the first column of row 2, Leave the 3rd row for title or each column. Add your data in the 3rd row.

Step 3: Add New Page Components, Select Shared HTML Widget and choose Custom JS and CSS Rating.

(This table will not be displayed in the page, blocks of each ratings will be displayed instead)

Copperwood, Lethbridge

Rating Title

Rating

Rating (short) description

Icon (use .png images)

Livability

70

Ranked 20th neighbourhood in Lethbridge. Ranked 595th neighbourhood in Alberta. Ranks better than 71% of areas

Amenities

A

Lots of amenities close to this location

Cost of Living

A+

Cost of living is 11% lower than Alberta

Crime

F

Total crime is 5% lower than Alberta




Employment

C-

Household income is 18% higher than Alberta

Housing

C-

Home value is 16% lower than Alberta

Schools

B+

HS graduation rate is 8% higher than Alberta
Common FAQs
If you are in need of a Calgary Realtor right now, you can call us here.
What is the population in Copperwood?
The total population of Copperwood is 4, 860 people.
What are the nearby amenities in Copperwood?
Copperwood has many nearby amenities, including parks, playgrounds, schools, shopping centers, restaurants, and a public library. The University of Lethbridge is also located nearby.
What types of homes are in Copperwood?
Copperwood features a mix of housing types, including single-family homes, townhomes, and apartment-style condos. There is also a retirement home and assisted living facility.