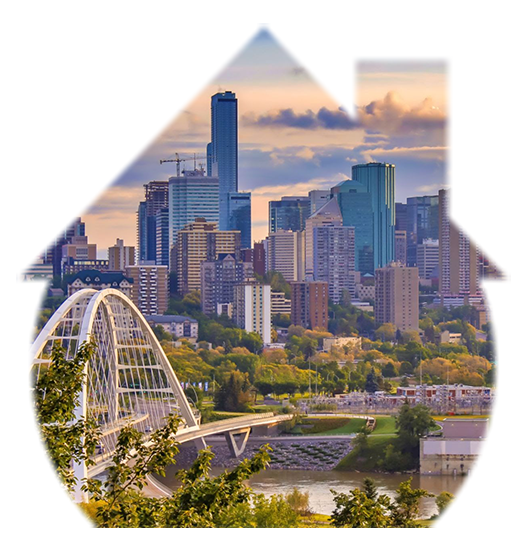 About Kensington
Kensington is a vibrant neighborhood located in the northwestern part of Grande Prairie, Alberta, Canada. It is a well-established community that has been around for over 20 years, and it is home to over 4,000 residents. The neighborhood is bordered by 100 Avenue to the south, 116 Avenue to the north, 108 Street to the east, and the Canadian National Railway tracks to the west. One of the most attractive features of Kensington is its location. It is close to major highways, including Highway 43 and Highway 2, which provide easy access to downtown Grande Prairie, as well as other parts of the city and the surrounding areas. The neighborhood is also home to several amenities, including schools, parks, shopping centers, and restaurants. Kensington is a family-friendly neighborhood with a strong sense of community. It is home to several schools, including Kensington Elementary School and St. Kateri Catholic School, which provide quality education to children of all ages. There are also several parks in the neighborhood, including Kensington Park, which features a playground, basketball court, and a picnic area. The neighborhood is also known for its vibrant shopping and dining scene. There are several shopping centers in the area, including the Prairie Mall and the Gateway Power Centre, which offer a wide range of stores, including big-box retailers and specialty shops. The neighborhood is also home to several restaurants, including The Canadian Brewhouse, Mr. Mikes Steakhouse, and Boston Pizza.
Kensington Homes for Sale
Many of the homes in Kensington were built in the 1990s and early 2000s, offering a mix of modern and traditional designs. Some of the popular home styles in Kensington include bungalows, two-storey homes, and split-level houses. The neighborhood boasts well-maintained streets and sidewalks, as well as several parks and green spaces. Residents of Kensington enjoy easy access to amenities such as shopping centers, restaurants, and schools, making it a desirable location for families and individuals alike.
Instructions:

Step 1: Create 2 columns Table and Select Class: 'table_rating' under Table Properties > Class.

Step 2: Add your TITLE in the first column of row 2, Leave the 3rd row for title or each column. Add your data in the 3rd row.

Step 3: Add New Page Components, Select Shared HTML Widget and choose Custom JS and CSS Rating.

(This table will not be displayed in the page, blocks of each ratings will be displayed instead)

Kensington, Grande Prairie

Rating Title

Rating

Rating (short) description

Icon (use .png images)

Livability

65

Ranked 45th neighbourhood in Grande Prairie. Ranked 838th neighbourhood in Alberta. Ranks better than 54% of areas

Amenities

A+

Lots of amenities close to this location

Cost of Living

A+

Cost of living is 13% lower than Alberta

Crime

F

Total crime is 85% higher than Alberta




Employment

C-

Household income is 48% higher than Alberta

Housing

F

Home value is 32% lower than Alberta

Schools

B-

HS graduation rate is 1% higher than Alberta
Common FAQs
If you are in need of a Calgary Realtor right now, you can call us here.
What is the population of Kensington?
The population of Kensington is approximately 39 people.
Is Kensington a good place to raise a family?
Yes, Kensington is a popular neighborhood for families due to its affordable housing, excellent schools, and family-friendly amenities.
What kind of amenities are available in Kensington?
Kensington has a variety of amenities, including parks, playgrounds, shopping centers, and restaurants. The neighborhood is also home to the Eastlink Center, a state-of-the-art recreational facility that offers a range of fitness and leisure activities.