WELCOME TO IVY LAKE ESTATES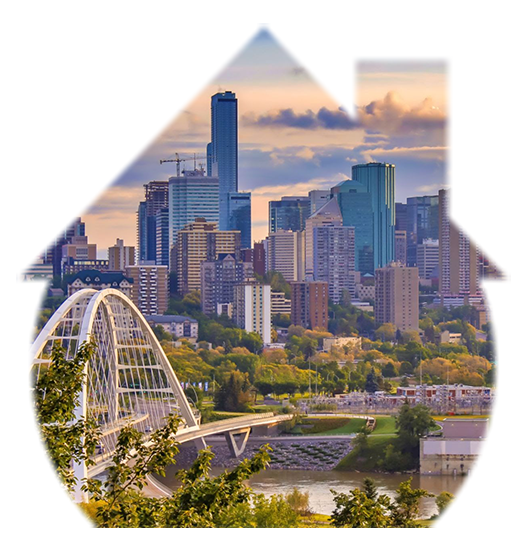 About Ivy Lake Estates
Ivy Lake Estates is a picturesque and affluent neighborhood located in Grande Prairie, a city in the province of Alberta, Canada. The neighborhood is situated on the east side of the city and is characterized by its scenic views of Ivy Lake and surrounding forests. The area is primarily residential, featuring large, upscale homes on spacious lots. Many of these homes boast modern architecture and are designed to take advantage of the natural beauty of the surrounding landscape. The neighborhood is known for its tranquility and privacy, offering residents a peaceful retreat from the hustle and bustle of city life. In addition to its natural beauty, Ivy Lake Estates offers residents easy access to a variety of amenities and services. The neighborhood is located just a short drive from the city center, which is home to a wide range of restaurants, shops, and entertainment options. Additionally, several schools and parks are located within close proximity to the neighborhood, making it an ideal location for families. One of the main draws of Ivy Lake Estates is its proximity to outdoor recreational activities. The neighborhood is located near several parks and natural areas, including Muskoseepi Park, which offers hiking trails, picnic areas, and a variety of outdoor recreational activities. In addition, the nearby Wapiti Nordic Ski Club provides access to cross-country skiing and snowshoeing in the winter months.
Ivy Lake Estates MLS Listings
No Matching Listings
Try a new search, or click below to get notified when matching listings become available.
Ivy Lake Estates Homes for Sale
There are currently several homes for sale in Ivy Lake Estates, offering a range of styles and sizes to suit any buyer's needs. Many of the properties boast spacious yards, updated interiors, and modern amenities, making them ideal for families or those who appreciate a high-quality living experience. The neighborhood is conveniently located close to local shops, restaurants, and other amenities, making it an excellent choice for anyone looking to enjoy the best of both worlds - a peaceful, suburban setting with easy access to urban conveniences.
Instructions:

Step 1: Create 2 columns Table and Select Class: 'table_rating' under Table Properties > Class.

Step 2: Add your TITLE in the first column of row 2, Leave the 3rd row for title or each column. Add your data in the 3rd row.

Step 3: Add New Page Components, Select Shared HTML Widget and choose Custom JS and CSS Rating.

(This table will not be displayed in the page, blocks of each ratings will be displayed instead)

Ivy Lake Estates, Grande Prairie

Rating Title

Rating

Rating (short) description

Icon (use .png images)

Livability

68

Ranked 17th neighbourhood in Grande Prairie. Ranked 709th neighbourhood in Alberta. Ranks better than 63% of areas

Amenities

A+

Lots of amenities close to this location

Cost of Living

A+

Cost of living is 13% lower than Alberta

Crime

F

Total crime is 113% higher than Alberta




Employment

C-

Household income is 19% higher than Alberta

Housing

D+

Home value is 34% lower than Alberta

Schools

C+

HS graduation rate is equal to Alberta
Common FAQs
If you are in need of a Calgary Realtor right now, you can call us here.
What is the population of Ivy Lake Estates?
The population of Ivy Lake Estates is approximately 797 people.
What amenities are available in Ivy Lake Estates?
Ivy Lake Estates is a growing neighborhood and currently offers a few amenities including a park, playground, walking trails, and a pond. There are also nearby shopping centers, restaurants, and schools.
What type of housing is available in Ivy Lake Estates?
Ivy Lake Estates is a newer neighborhood, with a mix of single-family homes and townhouses available. The homes are generally spacious and modern, with many featuring large lots and well-manicured landscaping.