Acreages Near Calgary: Your Guide to Rural Living in Southern Alberta
Rockview County
Foothills County
Wheatland County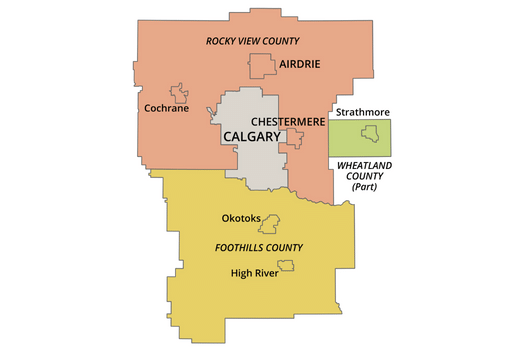 If you're looking to escape the hustle and bustle of city life and experience the serenity of rural living, then you've come to the right place. In this comprehensive guide, we will explore the beauty and benefits of owning an acreage near Calgary. From finding the perfect property to understanding the diverse communities surrounding the city, we'll provide you with all the information you need to make an informed decision.
Benefits of Owning an Acreage Near Calgary
Space and Privacy: One of the most appealing aspects of owning an acreage is the opportunity to enjoy ample space and privacy. With larger lots and wide-open spaces, you can create your own sanctuary away from the city's congestion.

Connection to Nature: Owning an acreage near Calgary means being surrounded by the breathtaking beauty of Southern Alberta. Enjoy stunning views of the Rocky Mountains, rolling hills, and picturesque landscapes as you embrace a more relaxed, nature-centric lifestyle.

Customization: When you own an acreage, you have the freedom to build and design your dream home. Whether you prefer a traditional farmhouse, a modern masterpiece, or something in between, the possibilities are endless.

Agricultural Opportunities: If you've ever dreamed of having a hobby farm, owning an acreage near Calgary allows you to explore agricultural pursuits like gardening, raising livestock, or even starting a small vineyard.

Investment Potential: Acreages near Calgary are highly desirable, making them a smart long-term investment. As the city continues to grow, the demand for rural properties is expected to rise, leading to an increase in property values.
Top Communities for Acreages Near Calgary
Springbank: Located just west of Calgary, Springbank offers a mix of luxury estates and charming acreages. With easy access to the city, a strong sense of community, and excellent schools, it's an ideal choice for families seeking a rural lifestyle.

Bearspaw: Nestled between Cochrane and Calgary, Bearspaw is known for its stunning mountain views, rolling hills, and beautiful acreage properties. The community boasts an exclusive golf course, equestrian facilities, and a wide range of amenities.

De Winton: Situated just south of Calgary, De Winton is a quaint, rural community with a variety of acreages ranging from smaller lots to sprawling estates. With close proximity to the city, residents can enjoy the best of both worlds.

Priddis: Set amidst the picturesque foothills of the Rocky Mountains, Priddis offers a serene, secluded setting for those seeking a tranquil retreat. The community is known for its lush forests, wildlife, and beautiful acreage properties.
Tips for Finding the Perfect Acreage Near Calgary
Work with a Local Real Estate Agent: Partnering with a real estate agent who specializes in acreages near Calgary will provide you with invaluable local knowledge and expertise, ensuring you find the right property.

Prioritize Your Needs: Before starting your search, create a list of must-haves and deal-breakers for your dream acreage. Consider factors like lot size, location, amenities, and budget.

Research Zoning and Bylaws: Familiarize yourself with local zoning regulations and bylaws to ensure the property you're interested in can accommodate your plans and needs.

Inspect the Land: When visiting potential acreages, pay
Advantages of Owning an Acreage Near Calgary
Space: Indulge in ample space for your family, pets, and hobbies. Expansive properties provide the opportunity for gardening, raising livestock, or constructing a workshop.
Privacy: Escape the noise and pace of city life with the peaceful, secluded atmosphere offered by an acreage.
Investment Potential: Acreages near Calgary hold long-term investment value due to their unique appeal and limited availability, often appreciating over time.
Recreational Opportunities: A wealth of outdoor activities awaits just outside your door, allowing you to immerse yourself in the region's natural beauty.
Community: Rural living fosters close-knit communities, enabling you to forge strong connections with neighbours and experience a genuine sense of belonging.
Featured Acreages Near Calgary
If you are in need of a Calgary Realtor right now, you can call us here.
Common FAQs
How much do luxury acreages cost?
38 Acreages sold in 2022 for over $1,500,000
What is the most expensive acreage close to Calgary?
The most expensive acreage that sold in 2022 was 40 23449 TWP 505 in Leduc County for $3,400,000
What is the cheapest acreage near Calgary?
The cheapest acreage that sold in 2022 was 25 52228 RR 30 in Parkland County for $80,000
What is the most expensive area to buy an acreage near Calgary?
Rural Sturgeon County is home to some of the most expensive and sought-after luxury acreages
What is the cheapest area to buy an acreage near Calgary?
All four counties offer inexpensive options. Have a look at acreages that are under $300,000 RIGHT HERE!